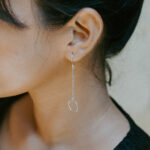 Correction of prominent ears (otoplasty) is a short, maximum 1-2 hours procedure. The procedure is performed in local or short general anaesthesia and consists of incisions behind the ears, exposing and modeling the cartilage, suturing the skin. Dissolvable stitches are usually used during this procedure.
The less invasive anaesthesia allows the patients to leave the clinic on the day of the surgery or the next day after breakfast. The surgery itself is painless, but after the surgery for first few days, the patient can feel pain and discomfort in the treated area. It can be controlled by painkillers.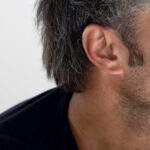 It is crucial to avoid extreme atmospheric conditions and risk of injury after the surgery. A lot of rest is recommended to allow fast healing. Avoid sun tanning, extensive sun exposure and use of sauna. For the first few weeks after the surgery it is recommended to use a special band on the head during sleeping.
Just like in any other procedure, there is a risk of bruising, swelling, scar formation, bleeding and infection. Final results of the surgery are visible after about a month.
Short procedure time, no need for hospitalization and quick recovery make this procedure very popular amongst adults and children.
Questions? Inquiries? Fell Free To Ask Me Via The Form Below
What Treatment Are You Interested In?
I Will Answer All Your Questions!