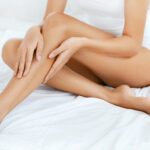 Thigh lift is a plastic surgery procedure dedicated to removing excess skin around the thighs and to improving their shape and contours, giving a proportional look. Thigh lift, like other cosmetic procedures, can be performed separately or as a combined procedure, such as liposuction, to achieve better results. The surgery is usually performed under general anaesthesia.
In our clinic thigh lift can be performed without or with liposuction to thighs. Depending on the patient's needs.
To remove the excess skin and correct thighs, the surgeon makes an incision in the inner part of both thighs, directing it down so that the scars are naturally hidden. After the operation, a special medical bandage is applied to protect the wound and improve the healing process, as well as reduce swelling and bruising. After the surgery, patients receive painkillers and antibiotics to speed up recovery and prevent infection. After the surgery the patient stays in the clinic usually 2-3 days. Stitches are removed after approximately 8-10 days.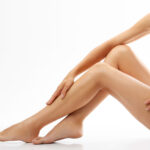 As with other plastic surgery procedures, patients may experience hypersensitivity in the corrected areas as well as stiffness. All symptoms should disappear after a few weeks. It is advised to avoid heavy exercise or hard work for at least 4-8 weeks. Since this area of the body works very intensively on everyday basis, it is important to use appropriate ointments that will help heal wounds and make scars less visible.
Thigh lift gives visible, long-lasting results, improves our look and enhances self-image.
Questions? Inquiries? Fell Free To Ask Me Via The Form Below
What Treatment Are You Interested In?
I Will Answer All Your Questions!