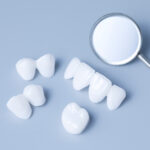 Even a bit of a dental work can transform your face and will take years off your look, especially when you combine dentistry with aesthetic surgery procedures. Many patients who come to us for aesthetic surgery combine their visit with dental treatment.
We offer an extensive range of cosmetic and general dentistry like:
Smile Makeovers
Implants
Denture Reconstructions
Whitening and more
We encourage sending us pictures of your smile with a description of what you would like to improve. According to this, our dentists can create a treatment plan.
Upon arrival we carry out a full comprehensive evaluation of your mouth. This involves a dental assessment, as well as additional examinations of x-ray, etc. Your treatment or total "smile makeover" can take 2-3 appointments and can be achieved depending on a case within a few weeks.
Questions? Inquiries? Fell Free To Ask Me Via The Form Below
What Treatment Are You Interested In?
I Will Answer All Your Questions!