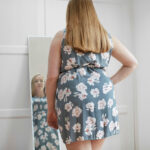 Gastric Balloon
Gastric balloons are a very common obesity procedure among our patients. A big advantage of a gastric balloon is that the procedure is reversible, and a balloon can be removed anytime.
There are two types of balloons available:
BIB balloon for 6 months
and Orbera 365 balloon for 1 year
The balloon is inserted into patient's stomach using endoscopic equipment and local anaesthesia. The gastric balloon treatment does not require overnight stay, but a patient is obliged to be collected from the clinic by a companion.
Gastric balloon treatment is only a tool to help in weight lost. The patient receives a special diet to follow. After 6 months or 1 year, a patient is obliged to come back to have a balloon removed.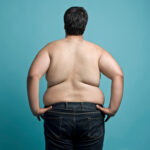 OverStitch™
This method involves stomach stitching using endoscopic equipment. The procedure is performed under general anaesthesia and requires up to 2 nights stay in the clinic. Stitches stay in patient's stomach for around 5 years. After the time they dissolve. Before the surgery, the patient needs to undergo abdominal ultrasound scan, gastroscopy and blood examinations (including blood type). Patients after OverStitch™ procedure receive a very strict diet to follow. Results in case of OverStitch™ method are very satisfactory.
Questions? Inquiries? Fell Free To Ask Me Via The Form Below
What Treatment Are You Interested In?
I Will Answer All Your Questions!